---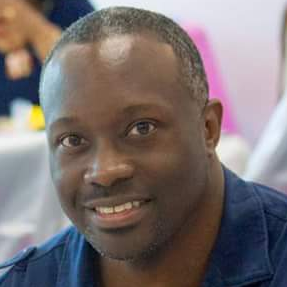 This message is presented by Amos Johnson Jr, PhD. He is the CEO & Pastor of Church for Entrepreneurs. God has given him a calling to help Christian Entrepreneurs succeed at their calling. He believes a fulfilled life comes from clearly knowing what God has called you to do and doing it.
---
---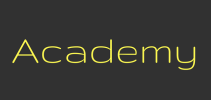 Signup ► We have created several online academies to help you discover and implement your calling. | Click Here for Details
---
Here are the scripture references
1 Timothy 6:10 KJV
[10] For the love of money is the root of all evil: which while some coveted after, they have erred from the faith, and pierced themselves through with many sorrows.
1 John 5:3 KJV
[3] For this is the love of God, that we keep his commandments: and his commandments are not grievous.
Matthew 6:24 KJV
No man can serve two masters: for either he will hate the one, and love the other; or else he will hold to the one, and despise the other. Ye cannot serve God and mammon.
Exodus 20:3 KJV
[3] Thou shalt have no other gods before me.
Mark 10:17-24 KJV
[17] And when he was gone forth into the way, there came one running, and kneeled to him, and asked him, Good Master, what shall I do that I may inherit eternal life?
[18] And Jesus said unto him, Why callest thou me good? there is none good but one, that is , God.
[19] Thou knowest the commandments, Do not commit adultery, Do not kill, Do not steal, Do not bear false witness, Defraud not, Honour thy father and mother.
[20] And he answered and said unto him, Master, all these have I observed from my youth.
[21] Then Jesus beholding him loved him, and said unto him, One thing thou lackest: go thy way, sell whatsoever thou hast, and give to the poor, and thou shalt have treasure in heaven: and come, take up the cross, and follow me.
[22] And he was sad at that saying, and went away grieved: for he had great possessions.
[23] And Jesus looked round about, and saith unto his disciples, How hardly shall they that have riches enter into the kingdom of God! [24] And the disciples were astonished at his words. But Jesus answereth again, and saith unto them, Children, how hard is it for them that trust in riches to enter into the kingdom of God!
Matthew 6:25,32-33 KJV
[25] Therefore I say unto you, Take no thought for your life, what ye shall eat, or what ye shall drink; nor yet for your body, what ye shall put on. Is not the life more than meat, and the body than raiment?
[32] (For after all these things do the Gentiles seek:) for your heavenly Father knoweth that ye have need of all these things.
[33] But seek ye first the kingdom of God, and his righteousness; and all these things shall be added unto you.
Ecclesiastes 7:12 KJV
[12] For wisdom is a defence, and money is a defence: but the excellency of knowledge is, that wisdom giveth life to them that have it.
---
Podcast: Download (Duration: 12:33 — 14.2MB)