---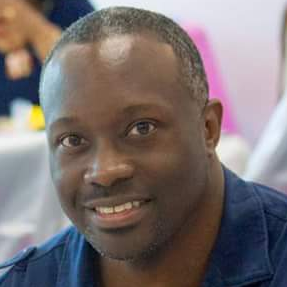 This message is presented by Amos Johnson Jr, PhD. He is the CEO & Pastor of Church for Entrepreneurs. God has given him a calling to help Christian Entrepreneurs succeed at their calling. He believes a fulfilled life comes from clearly knowing what God has called you to do and doing it.
---
---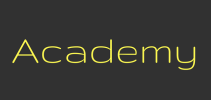 Signup ► We have created several online academies to help you discover and implement your calling. | Click Here for Details
---
Here are the scripture references
Psalm 35:27 KJV
[27] Let them shout for joy, and be glad, that favour my righteous cause: yea, let them say continually, Let the LORD be magnified, which hath pleasure in the prosperity of his servant.
Ecclesiastes 5:19 KJV
[19] Every man also to whom God hath given riches and wealth, and hath given him power to eat thereof, and to take his portion, and to rejoice in his labour; this is the gift of God.
1 Timothy 5:8 KJV
[8] But if any provide not for his own, and specially for those of his own house, he hath denied the faith, and is worse than an infidel.
Genesis 30:30 KJV
[30] For it was little which thou hadst before I came, and it is now increased unto a multitude; and the LORD hath blessed thee since my coming: and now when shall I provide for mine own house also?
1 Corinthians 7:33-34 KJV
[33] But he that is married careth for the things that are of the world, how he may please his wife.
[34] There is difference also between a wife and a virgin. The unmarried woman careth for the things of the Lord, that she may be holy both in body and in spirit: but she that is married careth for the things of the world, how she may please her husband.
Proverbs 13:22 KJV
[22] A good man leaveth an inheritance to his children's children: and the wealth of the sinner is laid up for the just.
Psalm 112:1,3,9 KJV
[1] Praise ye the LORD. Blessed is the man that feareth the LORD, that delighteth greatly in his commandments.
[3] Wealth and riches shall be in his house: and his righteousness endureth for ever.
[9] He hath dispersed, he hath given to the poor; his righteousness endureth for ever; his horn shall be exalted with honour.
Acts 20:35 KJV
[35] I have shewed you all things, how that so labouring ye ought to support the weak, and to remember the words of the Lord Jesus, how he said, It is more blessed to give than to receive.
Psalm 37:4 KJV
[4] Delight thyself also in the LORD: and he shall give thee the desires of thine heart.
Podcast: Download (Duration: 12:23 — 15.3MB)