---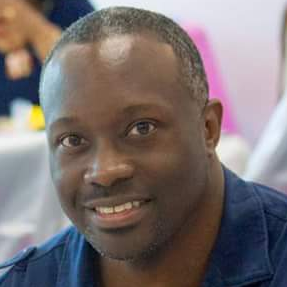 This message is presented by Amos Johnson Jr, PhD. He is the CEO & Pastor of Church for Entrepreneurs. God has given him a calling to help Christian Entrepreneurs succeed at their calling. He believes a fulfilled life comes from clearly knowing what God has called you to do and doing it.
---
---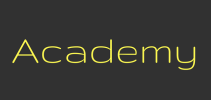 Signup ► We have created several online academies to help you discover and implement your calling. | Click Here for Details
---
Here are the scripture references
1 Samuel 10:1 KJV
[1] Then Samuel took a vial of oil, and poured it upon his head, and kissed him, and said, Is it not because the Lord hath anointed thee to be captain over his inheritance?
1 Samuel 11:6,11 KJV
[6] And the Spirit of God came upon Saul when he heard those tidings, and his anger was kindled greatly.
[11] And it was so on the morrow, that Saul put the people in three companies; and they came into the midst of the host in the morning watch, and slew the Ammonites until the heat of the day: and it came to pass, that they which remained were scattered, so that two of them were not left together.
1 Samuel 16:13-14 KJV
[13] Then Samuel took the horn of oil, and anointed him in the midst of his brethren: and the Spirit of the Lord came upon David from that day forward. So Samuel rose up, and went to Ramah.
[14] But the Spirit of the Lord departed from Saul, and an evil spirit from the Lord troubled him.
1 Samuel 17:24,32 KJV
[24] And all the men of Israel, when they saw the man, fled from him, and were sore afraid.
[32] And David said to Saul, Let no man's heart fail because of him; thy servant will go and fight with this Philistine.
1 Samuel 17:50-52 KJV
[50] So David prevailed over the Philistine with a sling and with a stone, and smote the Philistine, and slew him; but there was no sword in the hand of David.
[51] Therefore David ran, and stood upon the Philistine, and took his sword, and drew it out of the sheath thereof, and slew him, and cut off his head therewith. And when the Philistines saw their champion was dead, they fled.
[52] And the men of Israel and of Judah arose, and shouted, and pursued the Philistines, until thou come to the valley, and to the gates of Ekron. And the wounded of the Philistines fell down by the way to Shaaraim, even unto Gath, and unto Ekron.
Please leave a testimony or comment
Comments and testimonies below are from this message and others messages on our website.
---
Podcast: Download (Duration: 9:26 — 11.1MB)