---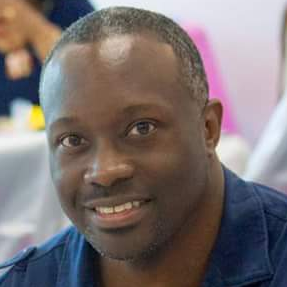 This message is presented by Amos Johnson Jr, PhD. He is the CEO & Pastor of Church for Entrepreneurs. God has given him a calling to help Christian Entrepreneurs succeed at their calling. He believes a fulfilled life comes from clearly knowing what God has called you to do and doing it.
---
---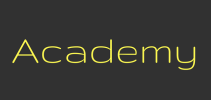 Signup ► We have created several online academies to help you discover and implement your calling. | Click Here for Details
---
Message Summary
There are lots of problems in the world that desperately need to be solved. However, if you desire to be effective for God, must turn your back on all of them and focus exclusively on the problem God has called you to work on.
Luke 4:18-19 KJV
[18] The Spirit of the Lord is upon me, because he hath anointed me to preach the gospel to the poor; he hath sent me to heal the brokenhearted, to preach deliverance to the captives, and recovering of sight to the blind, to set at liberty them that are bruised,
[19] To preach the acceptable year of the Lord.
Matthew 10:5-8 KJV
[5] These twelve Jesus sent forth, and commanded them, saying, Go not into the way of the Gentiles, and into any city of the Samaritans enter ye not:
[6] But go rather to the lost sheep of the house of Israel.
[7] And as ye go, preach, saying, The kingdom of heaven is at hand.
[8] Heal the sick, cleanse the lepers, raise the dead, cast out devils: freely ye have received, freely give.
Matthew 15:22-24 NLT
[22] A Gentile woman who lived there came to him, pleading, "Have mercy on me, O Lord, Son of David! For my daughter is possessed by a demon that torments her severely."
[23] But Jesus gave her no reply, not even a word. Then his disciples urged him to send her away. "Tell her to go away," they said. "She is bothering us with all her begging."
[24] Then Jesus said to the woman, "I was sent only to help God's lost sheep-the people of Israel."
Mark 12:14-17 KJV
[14] And when they were come, they say unto him, Master, we know that thou art true, and carest for no man: for thou regardest not the person of men, but teachest the way of God in truth: Is it lawful to give tribute to Caesar, or not?
[15] Shall we give, or shall we not give? But he, knowing their hypocrisy, said unto them, Why tempt ye me? bring me a penny, that I may see it .
[16] And they brought it . And he saith unto them, Whose is this image and superscription? And they said unto him, Caesar's.
[17] And Jesus answering said unto them, Render to Caesar the things that are Caesar's, and to God the things that are God's. And they marvelled at him.
Luke 9:52-56 KJV
[52] And sent messengers before his face: and they went, and entered into a village of the Samaritans, to make ready for him.
[53] And they did not receive him, because his face was as though he would go to Jerusalem.
[54] And when his disciples James and John saw this , they said, Lord, wilt thou that we command fire to come down from heaven, and consume them, even as Elias did?
[55] But he turned, and rebuked them, and said, Ye know not what manner of spirit ye are of.
[56] For the Son of man is not come to destroy men's lives, but to save them. And they went to another village.
Romans 12:4-6 NLT
[4] Just as our bodies have many parts and each part has a special function,
[5] so it is with Christ's body. We are many parts of one body, and we all belong to each other.
[6] In his grace, God has given us different gifts for doing certain things well. So if God has given you the ability to prophesy, speak out with as much faith as God has given you.
Galatians 6:10 KJV
[10] As we have therefore opportunity, let us do good unto all men , especially unto them who are of the household of faith.
Please leave a testimony or comment
Comments and testimonies below are from this message and others messages on our website.
---
Podcast: Download (Duration: 13:09 — 17.4MB)