---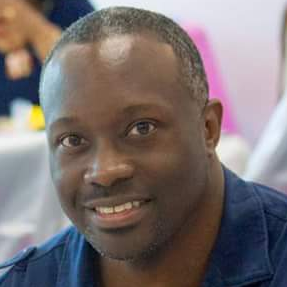 This message is presented by Amos Johnson Jr, PhD. He is the CEO & Pastor of Church for Entrepreneurs. God has given him a calling to help Christian Entrepreneurs succeed at their calling. He believes a fulfilled life comes from clearly knowing what God has called you to do and doing it.
---
---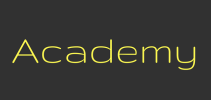 Signup ► We have created several online academies to help you discover and implement your calling. | Click Here for Details
---
Message summary & scripture references
The Bible tells us that when trouble comes our way, God will create a way of escape. He does this so we can overcome all bad situations. So what is this way? The means our escape is His word. Listen to today's message to learn more about this concept.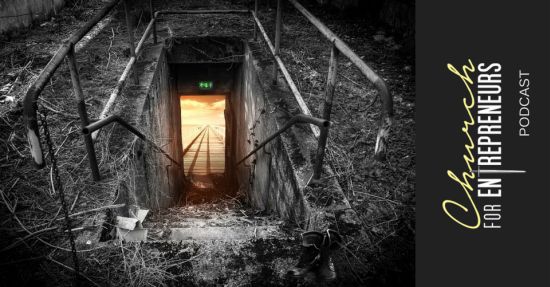 1 Corinthians 10:13 KJV
[13] There hath no temptation taken you but such as is common to man: but God is faithful, who will not suffer you to be tempted above that ye are able; but will with the temptation also make a way to escape, that ye may be able to bear it.
James 1:13-14 KJV
[13] Let no man say when he is tempted, I am tempted of God: for God cannot be tempted with evil, neither tempteth he any man:
[14] But every man is tempted, when he is drawn away of his own lust, and enticed.
Job 1:10-11 KJV
[10] Hast not thou made an hedge about him, and about his house, and about all that he hath on every side? thou hast blessed the work of his hands, and his substance is increased in the land.
[11] But put forth thine hand now, and touch all that he hath, and he will curse thee to thy face.
Job 2:4-5 KJV
[4] And Satan answered the Lord, and said, Skin for skin, yea, all that a man hath will he give for his life.
[5] But put forth thine hand now, and touch his bone and his flesh, and he will curse thee to thy face.
Job 2:9 KJV
[9] Then said his wife unto him, Dost thou still retain thine integrity? curse God, and die.
Psalm 107:19-20 KJV
[19] Then they cry unto the Lord in their trouble, and he saveth them out of their distresses.
[20] He sent his word, and healed them, and delivered them from their destructions.
James 1:3,5 KJV
[3] Knowing this, that the trying of your faith worketh patience.
[5] If any of you lack wisdom, let him ask of God, that giveth to all men liberally, and upbraideth not; and it shall be given him.
Romans 10:17 KJV
[17] So then faith cometh by hearing, and hearing by the word of God.
Mark 11:23 KJV
[23] For verily I say unto you, That whosoever shall say unto this mountain, Be thou removed, and be thou cast into the sea; and shall not doubt in his heart, but shall believe that those things which he saith shall come to pass; he shall have whatsoever he saith.
Please leave a testimony or comment
Comments and testimonies below are from this message and others messages on our website.
---
Podcast: Download (Duration: 11:20 — 15.5MB)