---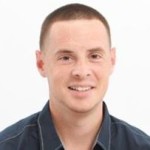 Your Word Trainer is Evan Black. He is the Senior Pastor of Faith4Life Church, founded by Bishop Keith A. Butler, in Round Rock, Tx. Pastor Black is a graduate of Oral Roberts University and Faith Christian Center School of Ministry in Atlanta, GA.


---
---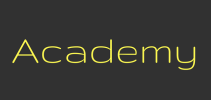 Signup ► We have created several online academies to help you discover and implement your calling. | Click Here for Details
---
Here are the scripture references
Matthew 28:18-19 KJV
[18] And Jesus came and spake unto them, saying, All power is given unto me in heaven and in earth.
[19] Go ye therefore, and teach all nations, baptizing them in the name of the Father, and of the Son, and of the Holy Ghost:
John 1:12 KJV
[12] But as many as received him, to them gave he power to become the sons of God, even to them that believe on his name:
Romans 8:11 KJV
[11] But if the Spirit of him that raised up Jesus from the dead dwell in you, he that raised up Christ from the dead shall also quicken your mortal bodies by his Spirit that dwelleth in you.
Proverbs 18:21 KJV
[21] Death and life are in the power of the tongue: and they that love it shall eat the fruit thereof.
Please leave a testimony or comment
Comments and testimonies below are from this message and others messages on our website.
---
Podcast: Download (Duration: 11:08 — 13.4MB)