---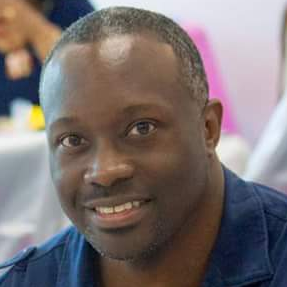 This message is presented by Amos Johnson Jr, PhD. He is the CEO & Pastor of Church for Entrepreneurs. God has given him a calling to help Christian Entrepreneurs succeed at their calling. He believes a fulfilled life comes from clearly knowing what God has called you to do and doing it.
---
---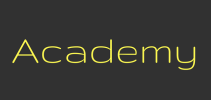 Signup ► We have created several online academies to help you discover and implement your calling. | Click Here for Details
---
Here are the scripture references
2 Peter 1:20-21 KJV
[20] Knowing this first, that no prophecy of the scripture is of any private interpretation.
[21] For the prophecy came not in old time by the will of man: but holy men of God spake as they were moved by the Holy Ghost.
2 Peter 1:20-21 NLT
[20] Above all, you must realize that no prophecy in Scripture ever came from the prophet's own understanding,
[21] or from human initiative. No, those prophets were moved by the Holy Spirit, and they spoke from God.
John 6:63 NLT
[63] The Spirit alone gives eternal life. Human effort accomplishes nothing. And the very words I have spoken to you are spirit and life.
1 Corinthians 13:9-12 KJV
[9] For we know in part, and we prophesy in part.
[10] But when that which is perfect is come, then that which is in part shall be done away.
[11] When I was a child, I spake as a child, I understood as a child, I thought as a child: but when I became a man, I put away childish things.
[12] For now we see through a glass, darkly; but then face to face: now I know in part; but then shall I know even as also I am known.
Romans 14:2-3 NLT
[2] For instance, one person believes it's all right to eat anything. But another believer with a sensitive conscience will eat only vegetables.
[3] Those who feel free to eat anything must not look down on those who don't. And those who don't eat certain foods must not condemn those who do, for God has accepted them.
Galatians 2:11-14 KJV
[11] But when Peter was come to Antioch, I withstood him to the face, because he was to be blamed.
[12] For before that certain came from James, he did eat with the Gentiles: but when they were come, he withdrew and separated himself, fearing them which were of the circumcision.
[13] And the other Jews dissembled likewise with him; insomuch that Barnabas also was carried away with their dissimulation.
[14] But when I saw that they walked not uprightly according to the truth of the gospel, I said unto Peter before them all, If thou, being a Jew, livest after the manner of Gentiles, and not as do the Jews, why compellest thou the Gentiles to live as do the Jews?
2 Peter 3:15-16 NLT
[15] And remember, our Lord's patience gives people time to be saved. This is what our beloved brother Paul also wrote to you with the wisdom God gave him-
[16] speaking of these things in all of his letters. Some of his comments are hard to understand, and those who are ignorant and unstable have twisted his letters to mean something quite different, just as they do with other parts of Scripture. And this will result in their destruction.
2 Timothy 2:14-17 NLT
[14] Remind everyone about these things, and command them in God's presence to stop fighting over words. Such arguments are useless, and they can ruin those who hear them.
[15] Work hard so you can present yourself to God and receive his approval. Be a good worker, one who does not need to be ashamed and who correctly explains the word of truth.
[16] Avoid worthless, foolish talk that only leads to more godless behavior.
[17] This kind of talk spreads like cancer, as in the case of Hymenaeus and Philetus.
Titus 3:9 NLT
[9] Do not get involved in foolish discussions about spiritual pedigrees or in quarrels and fights about obedience to Jewish laws. These things are useless and a waste of time.
2 Timothy 2:23-25 NLT
[23] Again I say, don't get involved in foolish, ignorant arguments that only start fights.
[24] A servant of the Lord must not quarrel but must be kind to everyone, be able to teach, and be patient with difficult people.
[25] Gently instruct those who oppose the truth. Perhaps God will change those people's hearts, and they will learn the truth.
Romans 14:1, 4, 12 NLT
[1] Accept other believers who are weak in faith, and don't argue with them about what they think is right or wrong.
[4] Who are you to condemn someone else's servants? Their own master will judge whether they stand or fall. And with the Lord's help, they will stand and receive his approval.
[12] Yes, each of us will give a personal account to God.
Podcast: Download (Duration: 13:42 — 15.7MB)