---
Your Word Trainer is Min. Joy Gaddis. She was a professional with General Motors Corporation for 15 years, and later a graduate of RHEMA Bible College. She served as an Instructor at Word of Faith Bible Training Center, and then became Dean of the Faith Bible Institute in Jackson, MS. For 21 years, she has traveled as a speaker in the U.S. and abroad.
---
---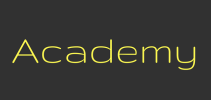 Signup ► We have created several online academies to help you discover and implement your calling. | Click Here for Details
---
Here are the scripture references
Acts 3:19-21 KJV
[19] Repent ye therefore, and be converted, that your sins may be blotted out, when the times of refreshing shall come from the presence of the Lord.
[20] And he shall send Jesus Christ, which before was preached unto you:
[21] Whom the heaven must receive until the times of restitution of all things, which God hath spoken by the mouth of all his holy prophets since the world began.
Joel 2:25-27 KJV
[25] And I will restore to you the years that the locust hath eaten, the cankerworm, and the caterpiller, and the palmerworm, my great army which I sent among you.
[26] And ye shall eat in plenty, and be satisfied, and praise the name of the LORD your God, that hath dealt wondrously with you: and my people shall never be ashamed.
[27] And ye shall know that I am in the midst of Israel, and that I am the LORD your God, and none else: and my people shall never be ashamed.
Psalm 31:9-10 KJV
[9] Have mercy upon me, O LORD, for I am in trouble: mine eye is consumed with grief, yea, my soul and my belly.
[10] For my life is spent with grief, and my years with sighing: my strength faileth because of mine iniquity, and my bones are consumed.
Deuteronomy 34:8 KJV
[8] And the children of Israel wept for Moses in the plains of Moab thirty days: so the days of weeping and mourning for Moses were ended.
1 Samuel 16:1 KJV
[1] And the LORD said unto Samuel, How long wilt thou mourn for Saul, seeing I have rejected him from reigning over Israel? fill thine horn with oil, and go, I will send thee to Jesse the Bethlehemite: for I have provided me a king among his sons.
1 Samuel 30:8 KJV
[8] And David enquired at the LORD, saying, Shall I pursue after this troop? shall I overtake them? And he answered him, Pursue: for thou shalt surely overtake them, and without fail recover all.
Please leave a testimony or comment
Comments and testimonies below are from this message and others messages on our website.
---
Podcast: Download (Duration: 10:43 — 12.3MB)