---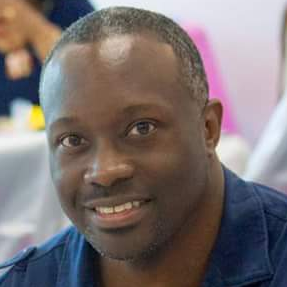 This message is presented by Amos Johnson Jr, PhD. He is the CEO & Pastor of Church for Entrepreneurs. God has given him a calling to help Christian Entrepreneurs succeed at their calling. He believes a fulfilled life comes from clearly knowing what God has called you to do and doing it.
---
---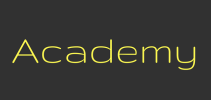 Signup ► We have created several online academies to help you discover and implement your calling. | Click Here for Details
---
Here are the scripture references
1 Corinthians 7:10-11 KJV
[10] And unto the married I command, yet not I, but the Lord, Let not the wife depart from her husband:
[11] But and if she depart, let her remain unmarried, or be reconciled to her husband: and let not the husband put away his wife.
Romans 7:2-3 KJV
[2] For the woman which hath an husband is bound by the law to her husband so long as he liveth; but if the husband be dead, she is loosed from the law of her husband.
[3] So then if, while her husband liveth, she be married to another man, she shall be called an adulteress: but if her husband be dead, she is free from that law; so that she is no adulteress, though she be married to another man.
John 8:4-5,7,9-11 KJV
[4] They say unto him, Master, this woman was taken in adultery, in the very act.
[5] Now Moses in the law commanded us, that such should be stoned: but what sayest thou?
[7] So when they continued asking him, he lifted up himself, and said unto them, He that is without sin among you, let him first cast a stone at her.
[9] And they which heard it , being convicted by their own conscience, went out one by one, beginning at the eldest, even unto the last: and Jesus was left alone, and the woman standing in the midst.
[10] When Jesus had lifted up himself, and saw none but the woman, he said unto her, Woman, where are those thine accusers? hath no man condemned thee?
[11] She said, No man, Lord. And Jesus said unto her, Neither do I condemn thee: go, and sin no more.
Romans 3:25-26 NLT
[25] For God presented Jesus as the sacrifice for sin. People are made right with God when they believe that Jesus sacrificed his life, shedding his blood. This sacrifice shows that God was being fair when he held back and did not punish those who sinned in times past,
[26] for he was looking ahead and including them in what he would do in this present time. God did this to demonstrate his righteousness, for he himself is fair and just, and he declares sinners to be right in his sight when they believe in Jesus.
Isaiah 43:25 KJV
[25] I, even I, am he that blotteth out thy transgressions for mine own sake, and will not remember thy sins.
Hebrews 8:12 KJV
[12] For I will be merciful to their unrighteousness, and their sins and their iniquities will I remember no more.
Romans 6:14 KJV
[14] For sin shall not have dominion over you: for ye are not under the law, but under grace.
Please leave a testimony or comment
Comments and testimonies below are from this message and others messages on our website.
---
Podcast: Download (Duration: 10:36 — 12.1MB)