---
And the LORD answered me and said, Write the vision and make it plain upon tables that he may run that reads it. For the vision is yet for an appointed time, but at the end it shall speak and not lie; though it tarry, wait for it because it will surely come; wait for it." – Habukkuk 2:2-3 (JUB)
The vision is born, so let's go make it happen, RIGHT? Think again.
When God gives us vision, it rarely requires immediate action. However, often times, we think it does because we are so impatient that we want to hurry the process up. That is the society we live in – a society of INSTANT GRATIFICATION.
The problem with Instant gratification is that it is often designed to kill, steal, and destroy because we become greedy for more, so waiting seems to be best when the vision is given.
How does one refrain from jumping the gun and remain patient as the vision tarries?
There are two main reasons why waiting is necessary …
The vision needs to develop in us. It is like a baby. If the baby is born too soon, it may die or have severe health issues as he/she grows. A baby changes with each week, inside the womb. It develops all the necessary parts it needs to be a beautiful baby when it enters the world. The same can be said for vision. There must be a period of gestation and incubation in order for it to develop and mature.

We are not ready. Just because God gives you the vision, does not mean you are ready. Consider the mother of the baby. There is a preparation phase in preparing for a child. She needs to prepare her physical space, inside and out, in anticipation for what is to come. She needs to prepare her mental space to be able to deal with each phase. She needs to prepare her emotional space to be able to handle the long nights and days. There is much to get ready for the vision to manifest, as well.
So what do we do while we wait?
Let see what the word has to say…
And Joshua rose early in the morning; and they removed from Shittim and came to the Jordan, he and all the sons of Israel and lodged there before they passed over. And after three days, the officers went through the camp, and they commanded the people, saying, When ye see the ark of the covenant of the LORD your God and the priests the Levites bearing it, then ye shall remove from your place and go after it. Yet there shall be a space between you and it, about two thousand cubits by measure; do not come near unto it that ye may know the way by which ye must go; for ye have not passed this way before now. And Joshua said unto the people, Sanctify yourselves, for tomorrow the LORD will do wonders among you. – Joshua 3:1-5 (JUB)
When God gave the vision to Joshua of what was to be done, the Israelites did not jump, run, and start fighting for the promise. They did three things first.
Prepare – The Israelites could not go into the Promised Land the way they came into the wilderness. They walked into the desert a disgruntled people, who tried to give Moses grief in every end, for bringing them into freedom. It was that attitude they kept them stuck in the wilderness for 40 years. There had to be a more obedient and heart- centered community effort for going into the Promised Land. Therefore it was necessary to prepare.

Plan – The plan involved a strategic move into the battle that would move them into their Promised Land. It takes strategy to bring forth the vision at its appointment time.

Consecrate – The vision requires a certain level of sanctification. Joshua told the people that it was necessary for them to consecrate themselves in preparation for the wonders of God to be seen. When our souls and spirits are mottled with our own mess and the mess of life, then the vision may become tarnished by our own actions and behaviors. We must enter into the path of the vision with the mindset of Christ and that takes a period of consecration to the Lord.
God's vision for you takes time to manifest and as it does make sure you are preparing, planning, and consecrating. As you make ready for the vision God is showing you keep in mind that you need to determine what needs to be ready and start getting it ready. Get yourself in alignment with God's will for the vision.
Today start moving yourself into position. That is why the vision tarries. You have work to do!
---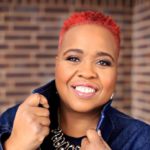 The author of this article is LaTara V Bussey. She has been an entrepreneur for over 24 years. She is the CEO and Lead Coach of LVB Enterprises, where she helps innovative visionaries, start-up entrepreneurs, and ministry leaders bring visions to life with clarity, strategic planning, and productive implementation.
---
---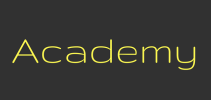 Signup ► We have created several online academies to help you discover and implement your calling. | Click Here for Details
Please leave a testimony or comment
Comments and testimonies below are from this message and others messages on our website.
---
Podcast: Download (Duration: 5:03 — 6.2MB)