---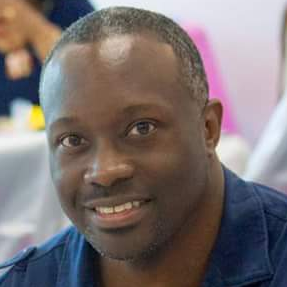 This message is presented by Amos Johnson Jr, PhD. He is the CEO & Pastor of Church for Entrepreneurs. God has given him a calling to help Christian Entrepreneurs succeed at their calling. He believes a fulfilled life comes from clearly knowing what God has called you to do and doing it.
---
---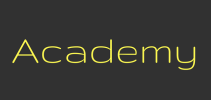 Signup ► We have created several online academies to help you discover and implement your calling. | Click Here for Details
---
Here are the scripture references
1 Timothy 6:9
But they that will be rich fall into temptation and a snare, and into many foolish and hurtful lusts, which drown men in destruction and perdition.
Proverbs 10:22
The blessing of the LORD, it maketh rich, and he addeth no sorrow with it.
Ecclesiastes 5:19
Every man also to whom God hath given riches and wealth, and hath given him power to eat thereof, and to take his portion, and to rejoice in his labour; this is the gift of God.
Deuteronomy 28: 11
And the LORD shall make thee plenteous in goods, in the fruit of thy body, and in the fruit of thy cattle, and in the fruit of thy ground, in the land which the LORD sware unto thy fathers to give thee.
1 John 5:3
For this is the love of God, that we keep his commandments: and his commandments are not grievous.
Matthew 6:24
No man can serve two masters: for either he will hate the one, and love the other; or else he will hold to the one, and despise the other. Ye cannot serve God and mammon [Money].
Matthew 6:25
Therefore I say unto you, Take no thought for your life, what ye shall eat, or what ye shall drink; nor yet for your body, what ye shall put on. Is not the life more than meat, and the body than raiment?
Ecclesiastes 10:19
A feast is made for laughter, and wine maketh merry: but money answereth all things.
Matthew 6:33
But seek first his kingdom and his righteousness, and all these things will be given to you as well.
Genesis 3:17-19
And unto Adam he said, Because thou hast hearkened unto the voice of thy wife, and hast eaten of the tree, of which I commanded thee, saying, thou shalt not eat of it: cursed is the ground for thy sake; in sorrow shalt thou eat of it all the days of thy life; thorns also and thistles shall it bring forth to thee; and thou shalt eat the herb of the field; in the sweat of thy face shalt thou eat bread, till thou return unto the ground; for out of it was thou taken: for dust thou art, and unto dust shalt thou return.
Related Word Trainings
Podcast: Download (Duration: 10:36 — 12.1MB)