---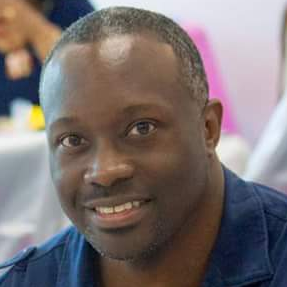 This message is presented by Amos Johnson Jr, PhD. He is the CEO & Pastor of Church for Entrepreneurs. God has given him a calling to help Christian Entrepreneurs succeed at their calling. He believes a fulfilled life comes from clearly knowing what God has called you to do and doing it.
---
---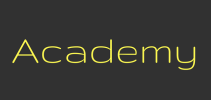 Signup ► We have created several online academies to help you discover and implement your calling. | Click Here for Details
---
Here are the scripture references
John 9:1-3 KJV
[1] And as Jesus passed by, he saw a man which was blind from his birth.
[2] And his disciples asked him, saying, Master, who did sin, this man, or his parents, that he was born blind?
[3] Jesus answered, Neither hath this man sinned, nor his parents: but that the works of God should be made manifest in him.
Romans 5:12, 14 KJV
[12] Wherefore, as by one man sin entered into the world, and death by sin; and so death passed upon all men, for that all have sinned:
[14] Nevertheless death reigned from Adam to Moses, even over them that had not sinned after the similitude of Adam's transgression, who is the figure of him that was to come.
Genesis 3:17-18 KJV
[17] And unto Adam he said, Because thou hast hearkened unto the voice of thy wife, and hast eaten of the tree, of which I commanded thee, saying, Thou shalt not eat of it: cursed is the ground for thy sake; in sorrow shalt thou eat of it all the days of thy life;
[18] Thorns also and thistles shall it bring forth to thee; and thou shalt eat the herb of the field;
Psalm 91:2-4, 9-10 KJV
[2] I will say of the Lord , He is my refuge and my fortress: my God; in him will I trust.
[3] Surely he shall deliver thee from the snare of the fowler, and from the noisome pestilence.
[4] He shall cover thee with his feathers, and under his wings shalt thou trust: his truth shall be thy shield and buckler.
[9] Because thou hast made the Lord , which is my refuge, even the most High, thy habitation;
[10] There shall no evil befall thee, neither shall any plague come nigh thy dwelling.
James 1:5-8 KJV
[5] If any of you lack wisdom, let him ask of God, that giveth to all men liberally, and upbraideth not; and it shall be given him.
[6] But let him ask in faith, nothing wavering. For he that wavereth is like a wave of the sea driven with the wind and tossed.
[7] For let not that man think that he shall receive any thing of the Lord.
[8] A double minded man is unstable in all his ways.
Philippians 4:6 KJV
[6] Be careful for nothing; but in every thing by prayer and supplication with thanksgiving let your requests be made known unto God.
Proverbs 23:7 KJV
[7] For as he thinketh in his heart, so is he: Eat and drink, saith he to thee; but his heart is not with thee.
Matthew 12:34 KJV
[34] O generation of vipers, how can ye, being evil, speak good things? for out of the abundance of the heart the mouth speaketh.
2 Corinthians 10:5 KJV
[5] Casting down imaginations, and every high thing that exalteth itself against the knowledge of God, and bringing into captivity every thought to the obedience of Christ;
1 Timothy 6:12 KJV
[12] Fight the good fight of faith, lay hold on eternal life, whereunto thou art also called, and hast professed a good profession before many witnesses.
Podcast: Download (Duration: 10:27 — 12.9MB)