---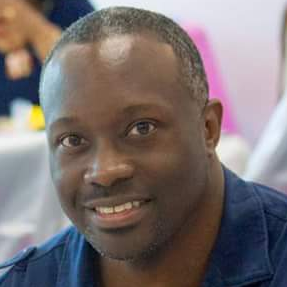 This message is presented by Amos Johnson Jr, PhD. He is the CEO & Pastor of Church for Entrepreneurs. God has given him a calling to help Christian Entrepreneurs succeed at their calling. He believes a fulfilled life comes from clearly knowing what God has called you to do and doing it.
---
---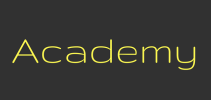 Signup ► We have created several online academies to help you discover and implement your calling. | Click Here for Details
---
Here are the scripture references
Revelation 3:15-16 KJV
[15] I know thy works, that thou art neither cold nor hot: I would thou wert cold or hot.
[16] So then because thou art lukewarm, and neither cold nor hot, I will spue thee out of my mouth.
Luke 16:5-8 KJV
[5] So he called every one of his lord's debtors unto him, and said unto the first, How much owest thou unto my lord?
[6] And he said, An hundred measures of oil. And he said unto him, Take thy bill, and sit down quickly, and write fifty.
[7] Then said he to another, And how much owest thou? And he said, An hundred measures of wheat. And he said unto him, Take thy bill, and write fourscore.
[8] And the lord commended the unjust steward, because he had done wisely: for the children of this world are in their generation wiser than the children of light.
Genesis 3:17-19 KJV
[17] And unto Adam he said, Because thou hast hearkened unto the voice of thy wife, and hast eaten of the tree, of which I commanded thee, saying, Thou shalt not eat of it: cursed is the ground for thy sake; in sorrow shalt thou eat of it all the days of thy life;
[18] Thorns also and thistles shall it bring forth to thee; and thou shalt eat the herb of the field;
[19] In the sweat of thy face shalt thou eat bread, till thou return unto the ground; for out of it wast thou taken: for dust thou art , and unto dust shalt thou return.
Psalm 37:7 KJV
[7] Rest in the Lord, and wait patiently for him: fret not thyself because of him who prospereth in his way, because of the man who bringeth wicked devices to pass.
Matthew 6:31-33 KJV
[31] Therefore take no thought, saying, What shall we eat? or, What shall we drink? or, Wherewithal shall we be clothed?
[32] (For after all these things do the Gentiles seek:) for your heavenly Father knoweth that ye have need of all these things.
[33] But seek ye first the kingdom of God, and his righteousness; and all these things shall be added unto you.
James 1:5 KJV
[5] If any of you lack wisdom, let him ask of God, that giveth to all men liberally, and upbraideth not; and it shall be given him.
Podcast: Download (Duration: 8:30 — 10.5MB)