---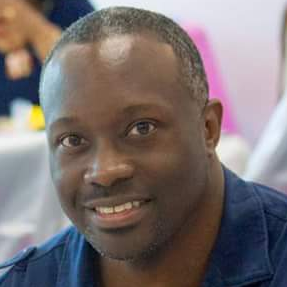 This message is presented by Amos Johnson Jr, PhD. He is the CEO & Pastor of Church for Entrepreneurs. God has given him a calling to help Christian Entrepreneurs succeed at their calling. He believes a fulfilled life comes from clearly knowing what God has called you to do and doing it.
---
---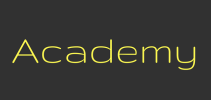 Signup ► We have created several online academies to help you discover and implement your calling. | Click Here for Details
---
Here are the scripture references
Ephesians 5:22-25 KJV
[22] Wives, submit yourselves unto your own husbands, as unto the Lord. [23] For the husband is the head of the wife, even as Christ is the head of the church: and he is the saviour of the body. [24] Therefore as the church is subject unto Christ, so let the wives be to their own husbands in every thing. [25] Husbands, love your wives, even as Christ also loved the church, and gave himself for it;
Colossians 3:18-19 KJV
[18] Wives, submit yourselves unto your own husbands, as it is fit in the Lord. [19] Husbands, love your wives, and be not bitter against them.
1 Corinthians 11:3 AMP
[3] But I want you to know and realize that Christ is the Head of every man, the head of a woman is her husband, and the Head of Christ is God.
Galatians 3:28 KJV
[28] There is neither Jew nor Greek, there is neither bond nor free, there is neither male nor female: for ye are all one in Christ Jesus.
Amos 3:3 KJV
[3] Can two walk together, except they be agreed?
Psalm 133:1-3 KJV
[1] Behold, how good and how pleasant it is for brethren to dwell together in unity! [2] It is like the precious ointment upon the head, that ran down upon the beard, even Aaron's beard: that went down to the skirts of his garments; [3] As the dew of Hermon, and as the dew that descended upon the mountains of Zion: for there the Lord commanded the blessing, even life for evermore.
1 Timothy 2:14 KJV
[14] And Adam was not deceived, but the woman being deceived was in the transgression.
Genesis 3:6-7 KJV
[6] And when the woman saw that the tree was good for food, and that it was pleasant to the eyes, and a tree to be desired to make one wise, she took of the fruit thereof, and did eat, and gave also unto her husband with her; and he did eat. [7] And the eyes of them both were opened, and they knew that they were naked; and they sewed fig leaves together, and made themselves aprons.
---
Podcast: Download (Duration: 11:04 — 13.1MB)