---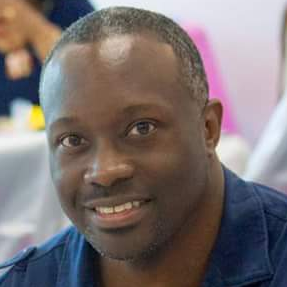 This message is presented by Amos Johnson Jr, PhD. He is the CEO & Pastor of Church for Entrepreneurs. God has given him a calling to help Christian Entrepreneurs succeed at their calling. He believes a fulfilled life comes from clearly knowing what God has called you to do and doing it.
---
---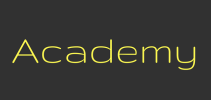 Signup ► We have created several online academies to help you discover and implement your calling. | Click Here for Details
---
Here are the scripture references
Genesis 18:20-21 KJV
[20] And the Lord said, Because the cry of Sodom and Gomorrah is great, and because their sin is very grievous;
[21] I will go down now, and see whether they have done altogether according to the cry of it, which is come unto me; and if not, I will know.
Genesis 18:32 KJV
[32] And he said, Oh let not the Lord be angry, and I will speak yet but this once: Peradventure ten shall be found there. And he said, I will not destroy it for ten's sake.
Genesis 19:1-2, 4-5, 7-8, 10-16, 26 KJV
[1] And there came two angels to Sodom at even; and Lot sat in the gate of Sodom: and Lot seeing them rose up to meet them; and he bowed himself with his face toward the ground;
[2] And he said, Behold now, my lords, turn in, I pray you, into your servant's house, and tarry all night, and wash your feet, and ye shall rise up early, and go on your ways. And they said, Nay; but we will abide in the street all night.
[4] But before they lay down, the men of the city, even the men of Sodom, compassed the house round, both old and young, all the people from every quarter:
[5] And they called unto Lot, and said unto him, Where are the men which came in to thee this night? bring them out unto us, that we may know them.
[7] And said, I pray you, brethren, do not so wickedly.
[8] Behold now, I have two daughters which have not known man; let me, I pray you, bring them out unto you, and do ye to them as is good in your eyes: only unto these men do nothing; for therefore came they under the shadow of my roof.
[10] But the men put forth their hand, and pulled Lot into the house to them, and shut to the door.
[11] And they smote the men that were at the door of the house with blindness, both small and great: so that they wearied themselves to find the door.
[12] And the men said unto Lot, Hast thou here any besides? son in law, and thy sons, and thy daughters, and whatsoever thou hast in the city, bring them out of this place:
[13] For we will destroy this place, because the cry of them is waxen great before the face of the Lord ; and the Lord hath sent us to destroy it.
[14] And Lot went out, and spake unto his sons in law, which married his daughters, and said, Up, get you out of this place; for the Lord will destroy this city. But he seemed as one that mocked unto his sons in law.
[15] And when the morning arose, then the angels hastened Lot, saying, Arise, take thy wife, and thy two daughters, which are here; lest thou be consumed in the iniquity of the city.
[16] And while he lingered, the men laid hold upon his hand, and upon the hand of his wife, and upon the hand of his two daughters; the Lord being merciful unto him: and they brought him forth, and set him without the city.
[26] But his wife looked back from behind him, and she became a pillar of salt.
Genesis 19:31-32 KJV
[31] And the firstborn said unto the younger, Our father is old, and there is not a man in the earth to come in unto us after the manner of all the earth:
[32] Come, let us make our father drink wine, and we will lie with him, that we may preserve seed of our father.
John 1:5 KJV
[5] And the light shineth in darkness; and the darkness comprehended it not.
Matthew 5:15-16 KJV
[15] Neither do men light a candle, and put it under a bushel, but on a candlestick; and it giveth light unto all that are in the house.
[16] Let your light so shine before men, that they may see your good works, and glorify your Father which is in heaven.
Podcast: Download (Duration: 12:35 — 14.7MB)