---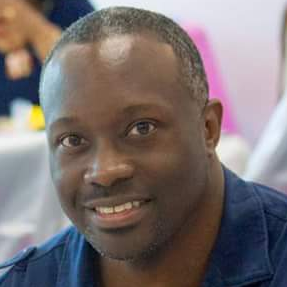 This message is presented by Amos Johnson Jr, PhD. He is the CEO & Pastor of Church for Entrepreneurs. God has given him a calling to help Christian Entrepreneurs succeed at their calling. He believes a fulfilled life comes from clearly knowing what God has called you to do and doing it.
---
---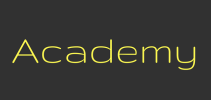 Signup ► We have created several online academies to help you discover and implement your calling. | Click Here for Details
---
Here are the scripture references
Proverbs 10:22 KJV
[22] The blessing of the Lord , it maketh rich, and he addeth no sorrow with it.
Galatians 3:8-9 KJV
[8] And the scripture, foreseeing that God would justify the heathen through faith, preached before the gospel unto Abraham, saying , In thee shall all nations be blessed.
[9] So then they which be of faith are blessed with faithful Abraham.
Genesis 13:2,5-6 KJV
[2] And Abram was very rich in cattle, in silver, and in gold.
[5] And Lot also, which went with Abram, had flocks, and herds, and tents.
[6] And the land was not able to bear them, that they might dwell together: for their substance was great, so that they could not dwell together.
Leviticus 25:20-22 KJV
[20] And if ye shall say, What shall we eat the seventh year? behold, we shall not sow, nor gather in our increase:
[21] Then I will command my blessing upon you in the sixth year, and it shall bring forth fruit for three years.
[22] And ye shall sow the eighth year, and eat yet of old fruit until the ninth year; until her fruits come in ye shall eat of the old store .
Deuteronomy 28:8 KJV
[8] The Lord shall command the blessing upon thee in thy storehouses, and in all that thou settest thine hand unto; and he shall bless thee in the land which the Lord thy God giveth thee.
Deuteronomy 2:7 KJV
[7] For the Lord thy God hath blessed thee in all the works of thy hand: he knoweth thy walking through this great wilderness: these forty years the Lord thy God hath been with thee; thou hast lacked nothing.
Deuteronomy 28:12 KJV
[12] The Lord shall open unto thee his good treasure, the heaven to give the rain unto thy land in his season, and to bless all the work of thine hand: and thou shalt lend unto many nations, and thou shalt not borrow.
Genesis 30:30,43 KJV
[30] For it was little which thou hadst before I came , and it is now increased unto a multitude; and the Lord hath blessed thee since my coming: and now when shall I provide for mine own house also?
[43] And the man increased exceedingly, and had much cattle, and maidservants, and menservants, and camels, and asses.
Please leave a testimony or comment
Comments and testimonies below are from this message and others messages on our website.
---
Podcast: Download (Duration: 12:21 — 14.8MB)