---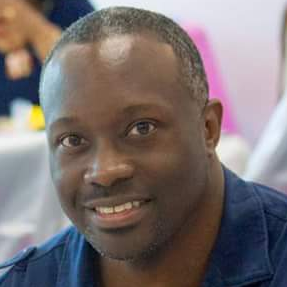 This message is presented by Amos Johnson Jr, PhD. He is the CEO & Pastor of Church for Entrepreneurs. God has given him a calling to help Christian Entrepreneurs succeed at their calling. He believes a fulfilled life comes from clearly knowing what God has called you to do and doing it.
---
---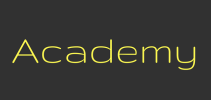 Signup ► We have created several online academies to help you discover and implement your calling. | Click Here for Details
---
Here are the scripture references
Hebrews 11:1,6 KJV
[1] Now faith is the substance of things hoped for, the evidence of things not seen.
[6] But without faith it is impossible to please him: for he that cometh to God must believe that he is, and that he is a rewarder of them that diligently seek him.
Matthew 14:31 KJV
[31] And immediately Jesus stretched forth his hand, and caught him, and said unto him, O thou of little faith, wherefore didst thou doubt?
Matthew 17:14-21 KJV
[14] And when they were come to the multitude, there came to him a certain man, kneeling down to him, and saying,
[15] Lord, have mercy on my son: for he is lunatick, and sore vexed: for ofttimes he falleth into the fire, and oft into the water.
[16] And I brought him to thy disciples, and they could not cure him.
[17] Then Jesus answered and said, O faithless and perverse generation, how long shall I be with you? how long shall I suffer you? bring him hither to me.
[18] And Jesus rebuked the devil; and he departed out of him: and the child was cured from that very hour.
[19] Then came the disciples to Jesus apart, and said, Why could not we cast him out?
[20] And Jesus said unto them, Because of your unbelief: for verily I say unto you, If ye have faith as a grain of mustard seed, ye shall say unto this mountain, Remove hence to yonder place; and it shall remove; and nothing shall be impossible unto you.
James 1:8 KJV
[8] A double minded man is unstable in all his ways.
Matthew 21:19 KJV
[19] And when he saw a fig tree in the way, he came to it, and found nothing thereon, but leaves only, and said unto it, Let no fruit grow on thee henceforward for ever. And presently the fig tree withered away.
Romans 10:17 KJV
[17] So then faith cometh by hearing, and hearing by the word of God.
Isaiah 53:5 KJV
[5] But he was wounded for our transgressions, he was bruised for our iniquities: the chastisement of our peace was upon him; and with his stripes we are healed.
James 2:17 KJV
[17] Even so faith, if it hath not works, is dead, being alone.
Hebrews 6:12 KJV
[12 ]That ye be not slothful, but followers of them who through faith and patience inherit the promises.
Luke 10:18 KJV
[18] And he said unto them, I beheld Satan as lightning fall from heaven.
Podcast: Download (Duration: 13:56 — 16.3MB)