---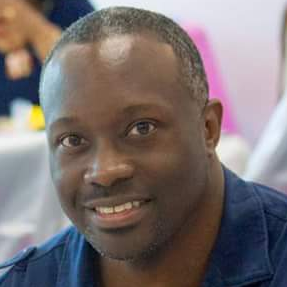 This message is presented by Amos Johnson Jr, PhD. He is the CEO & Pastor of Church for Entrepreneurs. God has given him a calling to help Christian Entrepreneurs succeed at their calling. He believes a fulfilled life comes from clearly knowing what God has called you to do and doing it.
---
---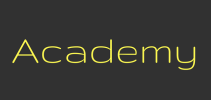 Signup ► We have created several online academies to help you discover and implement your calling. | Click Here for Details
---
Message summary & scripture references
Are you living from paycheck to paycheck? No matter how much money you make, is it still not enough? If so, you may be living under the curse: working merely to survive but never having enough. This should not be because Jesus has paid the price to free us from the curse, so that we may live under God's blessing. Listen to today's podcast to learn more about this concept and learn the appropriate mindset to live under the blessing.
Genesis 3:17-19 KJV
[17] And unto Adam he said, Because thou hast hearkened unto the voice of thy wife, and hast eaten of the tree, of which I commanded thee, saying, Thou shalt not eat of it: cursed is the ground for thy sake; in sorrow shalt thou eat of it all the days of thy life;
[18] Thorns also and thistles shall it bring forth to thee; and thou shalt eat the herb of the field;
[19] In the sweat of thy face shalt thou eat bread, till thou return unto the ground; for out of it wast thou taken: for dust thou art , and unto dust shalt thou return.
Genesis 1:28-30 NLT
[28] Then God blessed them and said, "Be fruitful and multiply. Fill the earth and govern it. Reign over the fish in the sea, the birds in the sky, and all the animals that scurry along the ground."
[29] Then God said, "Look! I have given you every seed-bearing plant throughout the earth and all the fruit trees for your food.
[30] And I have given every green plant as food for all the wild animals, the birds in the sky, and the small animals that scurry along the ground-everything that has life." And that is what happened.
Romans 5:12,17-19 NLT
[12] When Adam sinned, sin entered the world. Adam's sin brought death, so death spread to everyone, for everyone sinned.
[17] For the sin of this one man, Adam, caused death to rule over many. But even greater is God's wonderful grace and his gift of righteousness, for all who receive it will live in triumph over sin and death through this one man, Jesus Christ.
[18] Yes, Adam's one sin brings condemnation for everyone, but Christ's one act of righteousness brings a right relationship with God and new life for everyone.
[19] Because one person disobeyed God, many became sinners. But because one other person obeyed God, many will be made righteous.
Matthew 16:6-11 KJV
[6] Then Jesus said unto them, Take heed and beware of the leaven of the Pharisees and of the Sadducees.
[7] And they reasoned among themselves, saying, It is because we have taken no bread.
[8] Which when Jesus perceived, he said unto them, O ye of little faith, why reason ye among yourselves, because ye have brought no bread?
[9] Do ye not yet understand, neither remember the five loaves of the five thousand, and how many baskets ye took up?
[10] Neither the seven loaves of the four thousand, and how many baskets ye took up?
[11] How is it that ye do not understand that I spake it not to you concerning bread, that ye should beware of the leaven of the Pharisees and of the Sadducees?
Mark 6:7-10 KJV
[7] And he called unto him the twelve, and began to send them forth by two and two; and gave them power over unclean spirits;
[8] And commanded them that they should take nothing for their journey, save a staff only; no scrip, no bread, no money in their purse:
[9] But be shod with sandals; and not put on two coats.
[10] And he said unto them, In what place soever ye enter into an house, there abide till ye depart from that place.
Matthew 6:31-33 NLT
[31] "So don't worry about these things, saying, 'What will we eat? What will we drink? What will we wear?'
[32] These things dominate the thoughts of unbelievers, but your heavenly Father already knows all your needs.
[33] Seek the Kingdom of God above all else, and live righteously, and he will give you everything you need.
Ecclesiastes 10:7 KJV
[7] I have seen servants upon horses, and princes walking as servants upon the earth.
Luke 15:29-31 KJV
[29] And he answering said to his father, Lo, these many years do I serve thee, neither transgressed I at any time thy commandment: and yet thou never gavest me a kid, that I might make merry with my friends:
[30] But as soon as this thy son was come, which hath devoured thy living with harlots, thou hast killed for him the fatted calf.
[31] And he said unto him, Son, thou art ever with me, and all that I have is thine.
Please leave a testimony or comment
Comments and testimonies below are from this message and others messages on our website.
---
Podcast: Download (Duration: 13:50 — 17.7MB)