---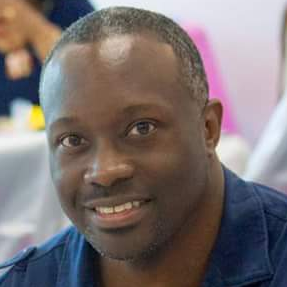 This message is presented by Amos Johnson Jr, PhD. He is the CEO & Pastor of Church for Entrepreneurs. God has given him a calling to help Christian Entrepreneurs succeed at their calling. He believes a fulfilled life comes from clearly knowing what God has called you to do and doing it.
---
---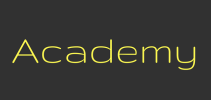 Signup ► We have created several online academies to help you discover and implement your calling. | Click Here for Details
---
Message summary & scripture references
A lot of Christians struggle in business because they are hesitant to charge people for their products and services. However, if you are called to business, then you are called to sell, because without selling you have no business. In today's podcast, learn why this struggle exists so you can overcome it and start making more money.
Acts 20:35 KJV
[35] I have shewed you all things, how that so labouring ye ought to support the weak, and to remember the words of the Lord Jesus, how he said, It is more blessed to give than to receive.
Luke 6:38 KJV
[38] Give, and it shall be given unto you; good measure, pressed down, and shaken together, and running over, shall men give into your bosom. For with the same measure that ye mete withal it shall be measured to you again.
Mark 10:21 KJV
[21] Then Jesus beholding him loved him, and said unto him, One thing thou lackest: go thy way, sell whatsoever thou hast, and give to the poor, and thou shalt have treasure in heaven: and come, take up the cross, and follow me.
Matthew 6:24 NIV
[24] "No one can serve two masters. Either you will hate the one and love the other, or you will be devoted to the one and despise the other. You cannot serve both God and money.
John 3:16 NIV
[16] For God so loved the world that he gave his one and only Son, that whoever believes in him shall not perish but have eternal life.
2 Timothy 3:16-17 KJV
[16] All scripture is given by inspiration of God, and is profitable for doctrine, for reproof, for correction, for instruction in righteousness:
[17] That the man of God may be perfect, throughly furnished unto all good works.
Proverbs 11:26 NLT
[26] People curse those who hoard their grain, but they bless the one who sells in time of need.
2 Kings 4:7 NIV
[7] She went and told the man of God, and he said, "Go, sell the oil and pay your debts. You and your sons can live on what is left."
Ecclesiastes 3:1 NIV
[1] There is a time for everything, and a season for every activity under the heavens:
Please leave a testimony or comment
Comments and testimonies below are from this message and others messages on our website.
---
Podcast: Download (Duration: 13:14 — 17.5MB)