---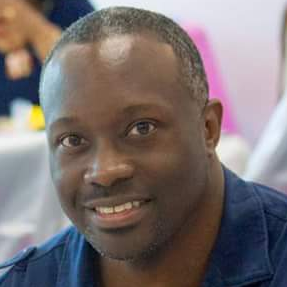 This message is presented by Amos Johnson Jr, PhD. He is the CEO & Pastor of Church for Entrepreneurs. God has given him a calling to help Christian Entrepreneurs succeed at their calling. He believes a fulfilled life comes from clearly knowing what God has called you to do and doing it.
---
---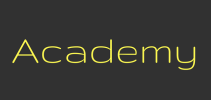 Signup ► We have created several online academies to help you discover and implement your calling. | Click Here for Details
---
Here are the scripture references
Timothy 1:9 KJV
[9] Who hath saved us, and called us with an holy calling, not according to our works, but according to his own purpose and grace, which was given us in Christ Jesus before the world began,
2 Corinthians 5:17 KJV
[17] Therefore if any man be in Christ, he is a new creature: old things are passed away; behold, all things are become new.
2 Corinthians 5:19 AMP
[19] It was God personally present in Christ, reconciling and restoring the world to favor with Himself, not counting up and holding against men their trespasses but cancelling them, and committing to us the message of reconciliation (of the restoration to favor).
1 John 1:7 AMP
[7] But if we really are living and walking in the Light, as He Himself is in the Light, we have true, unbroken fellowship with one another, and the blood of Jesus Christ His Son cleanses (removes) us from all sin and guilt keeps us cleansed from sin in all its forms and manifestations.
Hebrews 8:12 KJV
[12] For I will be merciful to their unrighteousness, and their sins and their iniquities will I remember no more.
Psalm 103:12 KJV
[12] As far as the east is from the west, so far hath he removed our transgressions from us.
1 John 3:9 AMP
[9] No one born (begotten) of God deliberately, knowingly, and habitually practices sin, for God's nature abides in him His principle of life, the divine sperm, remains permanently within him; and he cannot practice sinning because he is born (begotten) of God.
2 Corinthians 7:2 KJV
[2] Receive us; we have wronged no man, we have corrupted no man, we have defrauded no man.
Acts 8:1-3 KJV
[1] And Saul was consenting unto his death. And at that time there was a great persecution against the church which was at Jerusalem; and they were all scattered abroad throughout the regions of Judaea and Samaria, except the apostles.
[2] And devout men carried Stephen to his burial , and made great lamentation over him.
[3] As for Saul, he made havock of the church, entering into every house, and haling men and women committed them to prison.
Acts 9:13, 15 KJV
[13] Then Ananias answered, Lord, I have heard by many of this man, how much evil he hath done to thy saints at Jerusalem:
[15] But the Lord said unto him, Go thy way: for he is a chosen vessel unto me, to bear my name before the Gentiles, and kings, and the children of Israel:
Hebrews 4:16 KJV
[16] Let us therefore come boldly unto the throne of grace, that we may obtain mercy, and find grace to help in time of need.
Related Word Trainings
Podcast: Download (Duration: 12:01 — 15.2MB)