---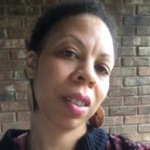 This message is presented by is Hadassah Queen O. She is a Dreamer, Author, Speaker, and Radio personality who loves inspiring others using real life experiences.
---
---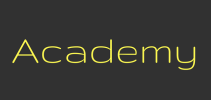 Signup ► We have created several online academies to help you discover and implement your calling. | Click Here for Details
---
Here are the scripture references
1 John 3:1-2 KJV
[1] Behold, what manner of love the Father hath bestowed upon us, that we should be called the sons of God: therefore the world knoweth us not, because it knew him not.
[2] Beloved, now are we the sons of God, and it doth not yet appear what we shall be: but we know that, when he shall appear, we shall be like him; for we shall see him as he is.
Psalm 27:10 KJV
[10] When my father and my mother forsake me, then the LORD will take me up.
Galatians 3:26-28 KJV
[26] For ye are all the children of God by faith in Christ Jesus.
[27] For as many of you as have been baptized into Christ have put on Christ.
[28] There is neither Jew nor Greek, there is neither bond nor free, there is neither male nor female: for ye are all one in Christ Jesus.
Ephesians 1:5 KJV
[5] Having predestinated us unto the adoption of children by Jesus Christ to himself, according to the good pleasure of his will,
Podcast: Download (Duration: 7:26 — 8.7MB)