---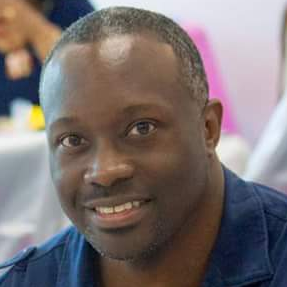 This message is presented by Amos Johnson Jr, PhD. He is the CEO & Pastor of Church for Entrepreneurs. God has given him a calling to help Christian Entrepreneurs succeed at their calling. He believes a fulfilled life comes from clearly knowing what God has called you to do and doing it.
---
---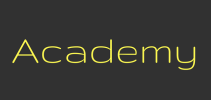 Signup ► We have created several online academies to help you discover and implement your calling. | Click Here for Details
---
Here are the scripture references
John 15:18-20 KJV
[18] If the world hate you, ye know that it hated me before it hated you.
[19] If ye were of the world, the world would love his own: but because ye are not of the world, but I have chosen you out of the world, therefore the world hateth you.
[20] Remember the word that I said unto you, The servant is not greater than his lord. If they have persecuted me, they will also persecute you; if they have kept my saying, they will keep yours also.
Mark 10:29-30 KJV
[29]And Jesus answered and said, Verily I say unto you, There is no man that hath left house, or brethren, or sisters, or father, or mother, or wife, or children, or lands, for my sake, and the gospel's,
[30] But he shall receive an hundredfold now in this time, houses, and brethren, and sisters, and mothers, and children, and lands, with persecutions; and in the world to come eternal life.
Genesis 3:1-5 KJV
[1]Now the serpent was more subtil than any beast of the field which the Lord God had made. And he said unto the woman, Yea, hath God said, Ye shall not eat of every tree of the garden?
[2] And the woman said unto the serpent, We may eat of the fruit of the trees of the garden:
[3] But of the fruit of the tree which is in the midst of the garden, God hath said, Ye shall not eat of it, neither shall ye touch it, lest ye die.
[4] And the serpent said unto the woman, Ye shall not surely die:
[5] For God doth know that in the day ye eat thereof, then your eyes shall be opened, and ye shall be as gods, knowing good and evil.
Revelation 13:16-17 KJV
[16]And he causeth all, both small and great, rich and poor, free and bond, to receive a mark in their right hand, or in their foreheads:
[17] And that no man might buy or sell, save he that had the mark, or the name of the beast, or the number of his name.
Daniel 3:14,16-18 KJV
[14] Nebuchadnezzar spake and said unto them, Is it true, O Shadrach, Meshach, and Abed-nego, do not ye serve my gods, nor worship the golden image which I have set up?
[16] Shadrach, Meshach, and Abed-nego, answered and said to the king, O Nebuchadnezzar, we are not careful to answer thee in this matter.
[17] If it be so , our God whom we serve is able to deliver us from the burning fiery furnace, and he will deliver us out of thine hand, O king.
[18] But if not, be it known unto thee, O king, that we will not serve thy gods, nor worship the golden image which thou hast set up.
Daniel 3:24-25 KJV
[24] Then Nebuchadnezzar the king was astonied, and rose up in haste, and spake, and said unto his counsellors, Did not we cast three men bound into the midst of the fire? They answered and said unto the king, True, O king.
[25] He answered and said, Lo, I see four men loose, walking in the midst of the fire, and they have no hurt; and the form of the fourth is like the Son of God.
Daniel 6:3-7 KJV
[3] Then this Daniel was preferred above the presidents and princes, because an excellent spirit was in him; and the king thought to set him over the whole realm.
[4] Then the presidents and princes sought to find occasion against Daniel concerning the kingdom; but they could find none occasion nor fault; forasmuch as he was faithful, neither was there any error or fault found in him.
[5] Then said these men, We shall not find any occasion against this Daniel, except we find it against him concerning the law of his God.
[6] Then these presidents and princes assembled together to the king, and said thus unto him, King Darius, live forever.
[7] All the presidents of the kingdom, the governors, and the princes, the counsellors, and the captains, have consulted together to establish a royal statute, and to make a firm decree, that whosoever shall ask a petition of any God or man for thirty days, save of thee, O king, he shall be cast into the den of lions.
Daniel 6:10,20,22 KJV
[10] Now when Daniel knew that the writing was signed, he went into his house; and his windows being open in his chamber toward Jerusalem, he kneeled upon his knees three times a day, and prayed, and gave thanks before his God, as he did aforetime.
[20] And when he came to the den, he cried with a lamentable voice unto Daniel: and the king spake and said to Daniel, O Daniel, servant of the living God, is thy God, whom thou servest continually, able to deliver thee from the lions?
[22] My God hath sent his angel, and hath shut the lions' mouths, that they have not hurt me: forasmuch as before him innocency was found in me; and also before thee, O king, have I done no hurt.
Podcast: Download (Duration: 14:15 — 16.8MB)