---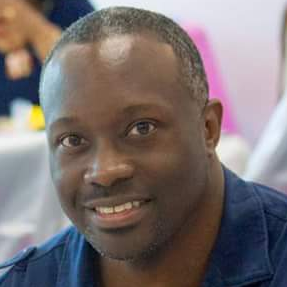 This message is presented by Amos Johnson Jr, PhD. He is the CEO & Pastor of Church for Entrepreneurs. God has given him a calling to help Christian Entrepreneurs succeed at their calling. He believes a fulfilled life comes from clearly knowing what God has called you to do and doing it.
---
---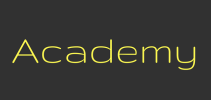 Signup ► We have created several online academies to help you discover and implement your calling. | Click Here for Details
---
Here are the scripture references
Exodus 14:15 KJV
[15] And the Lord said unto Moses, Wherefore criest thou unto me? speak unto the children of Israel, that they go forward:
Exodus 4:1-3 KJV
[4] And Moses answered and said, But, behold, they will not believe me, nor hearken unto my voice: for they will say, The Lord hath not appeared unto thee.
[2] And the Lord said unto him, What is that in thine hand? And he said, A rod.
[3] And he said, Cast it on the ground. And he cast it on the ground, and it became a serpent; and Moses fled from before it.
1 Samuel 17:40 KJV
[40] And he took his staff in his hand, and chose him five smooth stones out of the brook, and put them in a shepherd's bag which he had, even in a scrip; and his sling was in his hand: and he drew near to the Philistine.
2 Kings 4:2 KJV
[2] And Elisha said unto her, What shall I do for thee? tell me, what hast thou in the house? And she said, Thine handmaid hath not any thing in the house, save a pot of oil.
Matthew 14:19 KJV
[19] And he commanded the multitude to sit down on the grass, and took the five loaves, and the two fishes, and looking up to heaven, he blessed, and brake, and gave the loaves to his disciples, and the disciples to the multitude.
Ecclesiastes 9:10 KJV
[10] Whatsoever thy hand findeth to do, do it with thy might; for there is no work, nor device, nor knowledge, nor wisdom, in the grave, whither thou goest.
Matthew 25:14 KJV
[14] For the kingdom of heaven is as a man travelling into a far country, who called his own servants, and delivered unto them his goods.
Romans 12:3 KJV
[3] For I say, through the grace given unto me, to every man that is among you, not to think of himself more highly than he ought to think; but to think soberly, according as God hath dealt to every man the measure of faith.
James 1:5 KJV
[5] If any of you lack wisdom, let him ask of God, that giveth to all men liberally, and upbraideth not; and it shall be given him.
Podcast: Download (Duration: 10:48 — 12.8MB)