---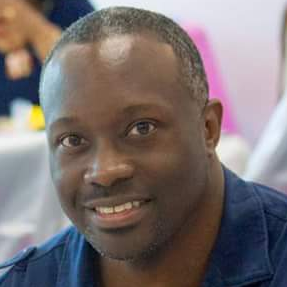 This message is presented by Amos Johnson Jr, PhD. He is the CEO & Pastor of Church for Entrepreneurs. God has given him a calling to help Christian Entrepreneurs succeed at their calling. He believes a fulfilled life comes from clearly knowing what God has called you to do and doing it.
---
---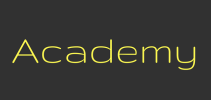 Signup ► We have created several online academies to help you discover and implement your calling. | Click Here for Details
---
Message Summary
To lead, you don't need to lose weight, dye your hair, change your eye color, or do anything else society finds attractive. Your ability to lead is not based on what's attractive to society, but the anointing that's on your life.
This is critical to know because if you think (or even slightly think) your ability to lead is tied to looking like what society finds attractive, then you will fail. Take a listen to today's podcast to dig into this concept.
1 Samuel 9:1-2 NLT
[1] There was a wealthy, influential man named Kish from the tribe of Benjamin. He was the son of Abiel, son of Zeror, son of Becorath, son of Aphiah, of the tribe of Benjamin.
[2] His son Saul was the most handsome man in Israel-head and shoulders taller than anyone else in the land.
1 Samuel 16:6-7 NLT
[6] When they arrived, Samuel took one look at Eliab and thought, "Surely this is the LORD's anointed!"
[7] But the LORD said to Samuel, "Don't judge by his appearance or height, for I have rejected him. The LORD doesn't see things the way you see them. People judge by outward appearance, but the LORD looks at the heart."
Isaiah 53:2 NLT
[2] My servant grew up in the LORD's presence like a tender green shoot, like a root in dry ground. There was nothing beautiful or majestic about his appearance, nothing to attract us to him.
Matthew 4:23-25 NLT
[23] Jesus traveled throughout the region of Galilee, teaching in the synagogues and announcing the Good News about the Kingdom. And he healed every kind of disease and illness.
[24] News about him spread as far as Syria, and people soon began bringing to him all who were sick. And whatever their sickness or disease, or if they were demon possessed or epileptic or paralyzed-he healed them all.
[25] Large crowds followed him wherever he went-people from Galilee, the Ten Towns, Jerusalem, from all over Judea, and from east of the Jordan River.
1 Peter 3:3-4 NLT
[3] Don't be concerned about the outward beauty of fancy hairstyles, expensive jewelry, or beautiful clothes.
[4] You should clothe yourselves instead with the beauty that comes from within, the unfading beauty of a gentle and quiet spirit, which is so precious to God.
1 Corinthians 1:26-29 NLT
[26] Remember, dear brothers and sisters, that few of you were wise in the world's eyes or powerful or wealthy when God called you.
[27] Instead, God chose things the world considers foolish in order to shame those who think they are wise. And he chose things that are powerless to shame those who are powerful.
[28] God chose things despised by the world, things counted as nothing at all, and used them to bring to nothing what the world considers important.
[29] As a result, no one can ever boast in the presence of God.
2 Corinthians 10:5 KJV
[5] Casting down imaginations, and every high thing that exalteth itself against the knowledge of God, and bringing into captivity every thought to the obedience of Christ;
Romans 12:2 KJV
[2] And be not conformed to this world: but be ye transformed by the renewing of your mind, that ye may prove what is that good, and acceptable, and perfect, will of God.
Proverbs 23:7 KJV
[7] For as he thinketh in his heart, so is he: Eat and drink, saith he to thee; but his heart is not with thee.
Please leave a testimony or comment
Comments and testimonies below are from this message and others messages on our website.
---
Podcast: Download (Duration: 9:02 — 11.7MB)