---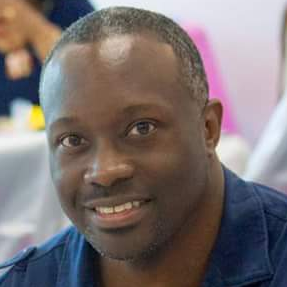 This message is presented by Amos Johnson Jr, PhD. He is the CEO & Pastor of Church for Entrepreneurs. God has given him a calling to help Christian Entrepreneurs succeed at their calling. He believes a fulfilled life comes from clearly knowing what God has called you to do and doing it.
---
---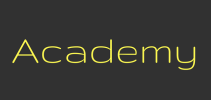 Signup ► We have created several online academies to help you discover and implement your calling. | Click Here for Details
---
Message Summary
God gives us spiritual knowledge to implement in a natural world, so our entrepreneurial endeavors can be successful. However, if we first don't have natural knowledge related to our calling, then spiritual knowledge is useless. Take a listen to today's podcast message and learn why you need natural knowledge to act on spiritual knowledge.
Proverbs 24:3-4 KJV
[3] Through wisdom is an house builded; and by understanding it is established:
[4] And by knowledge shall the chambers be filled with all precious and pleasant riches.
Proverbs 2:10 KJV
[10] When wisdom entereth into thine heart, and knowledge is pleasant unto thy soul;
Proverbs 19:2 KJV
[2] Also, that the soul be without knowledge, it is not good; and he that hasteth with his feet sinneth.
Genesis 26:2-3, 12-14 AMPC
[2] And the Lord appeared to him and said, Do not go down to Egypt; live in the land of which I will tell you.
[3] Dwell temporarily in this land, and I will be with you and will favor you with blessings; for to you and to your descendants I will give all these lands, and I will perform the oath which I swore to Abraham your father.
[12] Then Isaac sowed seed in that land and received in the same year a hundred times as much as he had planted, and the Lord favored him with blessings.
[13] And the man became great and gained more and more until he became very wealthy and distinguished;
[14] He owned flocks, herds, and a great supply of servants, and the Philistines envied him.
Matthew 17:24, 27 KJV
[24] And when they were come to Capernaum, they that received tribute money came to Peter, and said, Doth not your master pay tribute?
[27] Notwithstanding, lest we should offend them, go thou to the sea, and cast an hook, and take up the fish that first cometh up; and when thou hast opened his mouth, thou shalt find a piece of money: that take, and give unto them for me and thee.
Luke 5:4, 6-7 KJV
[4] Now when he had left speaking, he said unto Simon, Launch out into the deep, and let down your nets for a draught.
[6] And when they had this done, they inclosed a great multitude of fishes: and their net brake.
[7] And they beckoned unto their partners, which were in the other ship, that they should come and help them. And they came, and filled both the ships, so that they began to sink.
Proverbs 10:4 KJV
[4] He becometh poor that dealeth with a slack hand: but the hand of the diligent maketh rich.
Please leave a testimony or comment
Comments and testimonies below are from this message and others messages on our website.
---
Podcast: Download (Duration: 9:50 — 12.9MB)