---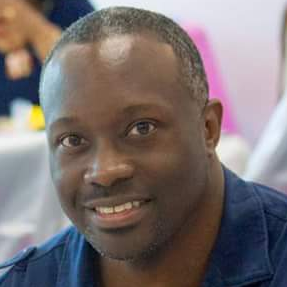 This message is presented by Amos Johnson Jr, PhD. He is the CEO & Pastor of Church for Entrepreneurs. God has given him a calling to help Christian Entrepreneurs succeed at their calling. He believes a fulfilled life comes from clearly knowing what God has called you to do and doing it.
---
---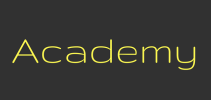 Signup ► We have created several online academies to help you discover and implement your calling. | Click Here for Details
---
Here are the scripture references
Acts 16:9-10, 16-19, 22-26, 36-37, 39 KJV
[9] And a vision appeared to Paul in the night; There stood a man of Macedonia, and prayed him, saying, Come over into Macedonia, and help us.
[10] And after he had seen the vision, immediately we endeavoured to go into Macedonia, assuredly gathering that the Lord had called us for to preach the gospel unto them.
[16] And it came to pass, as we went to prayer, a certain damsel possessed with a spirit of divination met us, which brought her masters much gain by soothsaying:
[17] The same followed Paul and us, and cried, saying, These men are the servants of the most high God, which shew unto us the way of salvation.
[18] And this did she many days. But Paul, being grieved, turned and said to the spirit, I command thee in the name of Jesus Christ to come out of her. And he came out the same hour.
[19] And when her masters saw that the hope of their gains was gone, they caught Paul and Silas, and drew them into the marketplace unto the rulers,
[22] And the multitude rose up together against them: and the magistrates rent off their clothes, and commanded to beat them.
[23] And when they had laid many stripes upon them, they cast them into prison, charging the jailor to keep them safely:
[24] Who, having received such a charge, thrust them into the inner prison, and made their feet fast in the stocks.
[25] And at midnight Paul and Silas prayed, and sang praises unto God: and the prisoners heard them.
[26] And suddenly there was a great earthquake, so that the foundations of the prison were shaken: and immediately all the doors were opened, and every one's bands were loosed.
[36] And the keeper of the prison told this saying to Paul, The magistrates have sent to let you go: now therefore depart, and go in peace.
[37] But Paul said unto them, They have beaten us openly uncondemned, being Romans, and have cast us into prison; and now do they thrust us out privily? nay verily; but let them come themselves and fetch us out.
[39] And they came and besought them, and brought them out, and desired them to depart out of the city.
Podcast: Download (Duration: 9:40 — 12.1MB)