---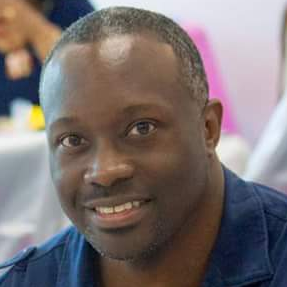 This message is presented by Amos Johnson Jr, PhD. He is the CEO & Pastor of Church for Entrepreneurs. God has given him a calling to help Christian Entrepreneurs succeed at their calling. He believes a fulfilled life comes from clearly knowing what God has called you to do and doing it.
---
---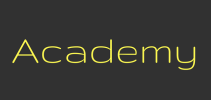 Signup ► We have created several online academies to help you discover and implement your calling. | Click Here for Details
---
Here are the scripture references
Genesis 12:1-5 KJV
[1] Now the Lord had said unto Abram, Get thee out of thy country, and from thy kindred, and from thy father's house, unto a land that I will shew thee:
[2] And I will make of thee a great nation, and I will bless thee, and make thy name great; and thou shalt be a blessing:
[3] And I will bless them that bless thee, and curse him that curseth thee: and in thee shall all families of the earth be blessed.
[4] So Abram departed, as the Lord had spoken unto him; and Lot went with him: and Abram was seventy and five years old when he departed out of Haran.
[5] And Abram took Sarai his wife, and Lot his brother's son, and all their substance that they had gathered, and the souls that they had gotten in Haran; and they went forth to go into the land of Canaan; and into the land of Canaan they came.
Acts 7:2-4 KJV
[2] And he said, Men, brethren, and fathers, hearken; The God of glory appeared unto our father Abraham, when he was in Mesopotamia, before he dwelt in Charran (Haran),
[3] And said unto him, Get thee out of thy country, and from thy kindred, and come into the land which I shall shew thee.
[4] Then came he out of the land of the Chaldaeans, and dwelt in Charran (Haran) and from thence, when his father was dead, he removed him into this land, wherein ye now dwell.
Genesis 11:31 KJV
[31] And Terah took Abram his son, and Lot the son of Haran his son's son, and Sarai his daughter in law, his son Abram's wife; and they went forth with them from Ur of the Chaldees, to go into the land of Canaan; and they came unto Haran, and dwelt there.
Genesis 13:14-16 KJV
[14] And the Lord said unto Abram, after that Lot was separated from him, Lift up now thine eyes, and look from the place where thou art northward, and southward, and eastward, and westward:
[15] For all the land which thou seest, to thee will I give it, and to thy seed for ever.
[16] And I will make thy seed as the dust of the earth: so that if a man can number the dust of the earth, then shall thy seed also be numbered.
Genesis 16:2-4 KJV
[2] And Sarai said unto Abram, Behold now, the Lord hath restrained me from bearing: I pray thee, go in unto my maid; it may be that I may obtain children by her. And Abram hearkened to the voice of Sarai.
[3] And Sarai Abram's wife took Hagar her maid the Egyptian, after Abram had dwelt ten years in the land of Canaan, and gave her to her husband Abram to be his wife.
[4] And he went in unto Hagar, and she conceived: and when she saw that she had conceived, her mistress was despised in her eyes.
Genesis 16:15-16 NLT
[15] So Hagar gave Abram a son, and Abram named him Ishmael.
[16] Abram was eighty-six years old when Ishmael was born
Genesis 17:1 NLT
[1] When Abram was ninety-nine years old, the Lord appeared to him and said, "I am El-Shaddai-'God Almighty.' Serve me faithfully and live a blameless life.
Genesis 17:15-16 NLT
[15] Then God said to Abraham, "Regarding Sarai, your wife-her name will no longer be Sarai. From now on her name will be Sarah.
[16] And I will bless her and give you a son from her! Yes, I will bless her richly, and she will become the mother of many nations. Kings of nations will be among her descendants."
Genesis 18:10-15 NLT
[10] Then one of them said, "I will return to you about this time next year, and your wife, Sarah, will have a son!" Sarah was listening to this conversation from the tent.
[11] Abraham and Sarah were both very old by this time, and Sarah was long past the age of having children.
[12] So she laughed silently to herself and said, "How could a worn-out woman like me enjoy such pleasure, especially when my master-my husband-is also so old?"
[13] Then the Lord said to Abraham, "Why did Sarah laugh? Why did she say, 'Can an old woman like me have a baby?'
[14 Is anything too hard for the Lord? I will return about this time next year, and Sarah will have a son."
[15] Sarah was afraid, so she denied it, saying, "I didn't laugh." But the Lord said, "No, you did laugh."
Genesis 21:1-3 NLT
[1] The Lord kept his word and did for Sarah exactly what he had promised.
[2] She became pregnant, and she gave birth to a son for Abraham in his old age. This happened at just the time God had said it would.
[3] And Abraham named their son Isaac.
Please leave a testimony or comment
Comments and testimonies below are from this message and others messages on our website.
---
Podcast: Download (Duration: 13:16 — 16.0MB)