---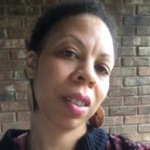 This message is presented by is Hadassah Queen O. She is a Dreamer, Author, Speaker, and Radio personality who loves inspiring others using real life experiences.
---
---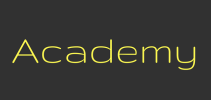 Signup ► We have created several online academies to help you discover and implement your calling. | Click Here for Details
---
Here are the scripture references
Proverbs 18:21 KJV
[21] Death and life are in the power of the tongue: and they that love it shall eat the fruit thereof.
Mark 11:20-26 KJV
[20] And in the morning, as they passed by, they saw the fig tree dried up from the roots.
[21] And Peter calling to remembrance saith unto him, Master, behold, the fig tree which thou cursedst is withered away.
[22] And Jesus answering saith unto them, Have faith in God.
[23] For verily I say unto you, That whosoever shall say unto this mountain, Be thou removed, and be thou cast into the sea; and shall not doubt in his heart, but shall believe that those things which he saith shall come to pass; he shall have whatsoever he saith.
[24] Therefore I say unto you, What things soever ye desire, when ye pray, believe that ye receive them , and ye shall have them.
[25] And when ye stand praying, forgive, if ye have ought against any: that your Father also which is in heaven may forgive you your trespasses. [26] But if ye do not forgive, neither will your Father which is in heaven forgive your trespasses.
Hebrews 11:6 KJV
[6] But without faith it is impossible to please him : for he that cometh to God must believe that he is, and that he is a rewarder of them that diligently seek him.
Related Word Trainings
Podcast: Download (Duration: 9:48 — 10.4MB)