---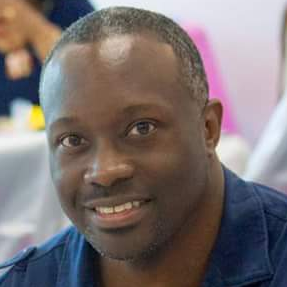 This message is presented by Amos Johnson Jr, PhD. He is the CEO & Pastor of Church for Entrepreneurs. God has given him a calling to help Christian Entrepreneurs succeed at their calling. He believes a fulfilled life comes from clearly knowing what God has called you to do and doing it.
---
---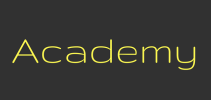 Signup ► We have created several online academies to help you discover and implement your calling. | Click Here for Details
---
Here are the scripture references
John 17:20-23 KJV
[20] Neither pray I for these alone, but for them also which shall believe on me through their word;
[21] That they all may be one; as thou, Father, art in me, and I in thee, that they also may be one in us: that the world may believe that thou hast sent me.
[22] And the glory which thou gavest me I have given them; that they may be one, even as we are one:
[23] I in them, and thou in me, that they may be made perfect in one; and that the world may know that thou hast sent me, and hast loved them, as thou hast loved me.
Ephesians 4:11-16 KJV
[11] And he gave some, apostles; and some, prophets; and some, evangelists; and some, pastors and teachers;
[12] For the perfecting of the saints, for the work of the ministry, for the edifying of the body of Christ:
[13] Till we all come in the unity of the faith, and of the knowledge of the Son of God, unto a perfect man, unto the measure of the stature of the fulness of Christ:
[14] That we henceforth be no more children, tossed to and fro, and carried about with every wind of doctrine, by the sleight of men, and cunning craftiness, whereby they lie in wait to deceive;
[15] But speaking the truth in love, may grow up into him in all things, which is the head, even Christ:
[16] From whom the whole body fitly joined together and compacted by that which every joint supplieth, according to the effectual working in the measure of every part, maketh increase of the body unto the edifying of itself in love.
1 Corinthians 1:10-13 KJV
[10] Now I beseech you, brethren, by the name of our Lord Jesus Christ, that ye all speak the same thing, and that there be no divisions among you; but that ye be perfectly joined together in the same mind and in the same judgment.
[11] For it hath been declared unto me of you, my brethren, by them which are of the house of Chloe, that there are contentions among you.
[12] Now this I say, that every one of you saith, I am of Paul; and I of Apollos; and I of Cephas; and I of Christ.
[13] Is Christ divided? was Paul crucified for you? or were ye baptized in the name of Paul?
Ephesians 5:25-27 KJV
[25] Husbands, love your wives, even as Christ also loved the church, and gave himself for it;
[26] That he might sanctify and cleanse it with the washing of water by the word,
[27] That he might present it to himself a glorious church, not having spot, or wrinkle, or any such thing; but that it should be holy and without blemish.
---
Podcast: Download (Duration: 13:56 — 15.8MB)