---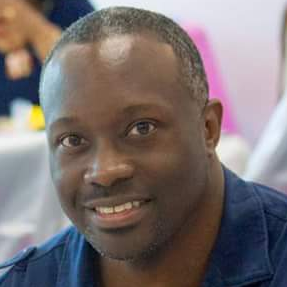 This message is presented by Amos Johnson Jr, PhD. He is the CEO & Pastor of Church for Entrepreneurs. God has given him a calling to help Christian Entrepreneurs succeed at their calling. He believes a fulfilled life comes from clearly knowing what God has called you to do and doing it.
---
---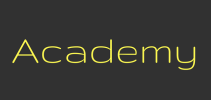 Signup ► We have created several online academies to help you discover and implement your calling. | Click Here for Details
---
Message summary & scripture references
When God gives us a vision, we are tempted to lean on the idea that because our vision is God's will for our life, then we will automatically be successful with the vision. However, this is far from reality because the success or failure of the vision is not based on the will of God. Listen to today's podcast to learn what your success or failure is based on.
1 Timothy 2:3-4 KJV
[3] For this is good and acceptable in the sight of God our Saviour;
[4] Who will have all men to be saved, and to come unto the knowledge of the truth.
Matthew 24:39-41 KJV
[39] And knew not until the flood came, and took them all away; so shall also the coming of the Son of man be.
[40] Then shall two be in the field; the one shall be taken, and the other left.
[41] Two women shall be grinding at the mill; the one shall be taken, and the other left.
Luke 4:17-19 KJV
[17] And there was delivered unto him the book of the prophet Esaias. And when he had opened the book, he found the place where it was written,
[18] The Spirit of the Lord is upon me, because he hath anointed me to preach the gospel to the poor; he hath sent me to heal the brokenhearted, to preach deliverance to the captives, and recovering of sight to the blind, to set at liberty them that are bruised,
[19] To preach the acceptable year of the Lord.
Matthew 13:55-58 KJV
[55] Is not this the carpenter's son? is not his mother called Mary? and his brethren, James, and Joses, and Simon, and Judas?
[56] And his sisters, are they not all with us? Whence then hath this man all these things?
[57] And they were offended in him. But Jesus said unto them, A prophet is not without honour, save in his own country, and in his own house.
[58] And he did not many mighty works there because of their unbelief.
Matthew 9:28-30 KJV
[28] And when he was come into the house, the blind men came to him: and Jesus saith unto them, Believe ye that I am able to do this? They said unto him, Yea, Lord.
[29] Then touched he their eyes, saying, According to your faith be it unto you.
[30] And their eyes were opened; and Jesus straitly charged them, saying, See that no man know it.
Matthew 8:8,13 KJV
[8] The centurion answered and said, Lord, I am not worthy that thou shouldest come under my roof: but speak the word only, and my servant shall be healed.
[13] And Jesus said unto the centurion, Go thy way; and as thou hast believed, so be it done unto thee. And his servant was healed in the selfsame hour.
Matthew 15:22-28 KJV
[22] And, behold, a woman of Canaan came out of the same coasts, and cried unto him, saying, Have mercy on me, O Lord, thou son of David; my daughter is grievously vexed with a devil.
[23] But he answered her not a word. And his disciples came and besought him, saying, Send her away; for she crieth after us.
[24] But he answered and said, I am not sent but unto the lost sheep of the house of Israel.
[25] Then came she and worshipped him, saying, Lord, help me.
[26] But he answered and said, It is not meet to take the children's bread, and to cast it to dogs.
[27] And she said, Truth, Lord: yet the dogs eat of the crumbs which fall from their masters' table.
[28] Then Jesus answered and said unto her, O woman, great is thy faith: be it unto thee even as thou wilt. And her daughter was made whole from that very hour.
Mark 5:25-34 KJV
[25] And a certain woman, which had an issue of blood twelve years,
[26] And had suffered many things of many physicians, and had spent all that she had, and was nothing bettered, but rather grew worse,
[27] When she had heard of Jesus, came in the press behind, and touched his garment.
[28] For she said, If I may touch but his clothes, I shall be whole.
[29] And straightway the fountain of her blood was dried up; and she felt in her body that she was healed of that plague.
[30] And Jesus, immediately knowing in himself that virtue had gone out of him, turned him about in the press, and said, Who touched my clothes?
[31] And his disciples said unto him, Thou seest the multitude thronging thee, and sayest thou, Who touched me?
[32] And he looked round about to see her that had done this thing.
[33] But the woman fearing and trembling, knowing what was done in her, came and fell down before him, and told him all the truth.
[34] And he said unto her, Daughter, thy faith hath made thee whole; go in peace, and be whole of thy plague.
Mark 9:22-24 KJV
[22] And ofttimes it hath cast him into the fire, and into the waters, to destroy him: but if thou canst do any thing, have compassion on us, and help us.
[23] Jesus said unto him, If thou canst believe, all things are possible to him that believeth.
[24] And straightway the father of the child cried out, and said with tears, Lord, I believe; help thou mine unbelief.
Matthew 17:19-20 KJV
[19] Then came the disciples to Jesus apart, and said, Why could not we cast him out?
[20] And Jesus said unto them, Because of your unbelief: for verily I say unto you, If ye have faith as a grain of mustard seed, ye shall say unto this mountain, Remove hence to yonder place; and it shall remove; and nothing shall be impossible unto you.
Hebrews 11:1 KJV
[1] Now faith is the substance of things hoped for, the evidence of things not seen.
James 1:5-7 KJV
[5] If any of you lack wisdom, let him ask of God, that giveth to all men liberally, and upbraideth not; and it shall be given him.
[6] But let him ask in faith, nothing wavering. For he that wavereth is like a wave of the sea driven with the wind and tossed.
[7] For let not that man think that he shall receive any thing of the Lord.
Please leave a testimony or comment
Comments and testimonies below are from this message and others messages on our website.
---
Podcast: Download (Duration: 13:00 — 16.9MB)