---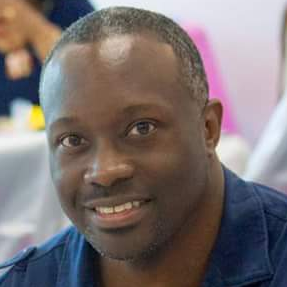 This message is presented by Amos Johnson Jr, PhD. He is the CEO & Pastor of Church for Entrepreneurs. God has given him a calling to help Christian Entrepreneurs succeed at their calling. He believes a fulfilled life comes from clearly knowing what God has called you to do and doing it.
---
---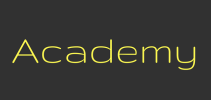 Signup ► We have created several online academies to help you discover and implement your calling. | Click Here for Details
---
Here are the scripture references
Romans 3:3-4 KJV
[3] For what if some did not believe? shall their unbelief make the faith of God without effect?
[4] God forbid: yea, let God be true, but every man a liar; as it is written, That thou mightest be justified in thy sayings, and mightest overcome when thou art judged.
Numbers 23:19 KJV
[19] God is not a man, that he should lie; neither the son of man, that he should repent: hath he said, and shall he not do it ? or hath he spoken, and shall he not make it good?
Matthew 16:21-23 KJV
[21] From that time forth began Jesus to shew unto his disciples, how that he must go unto Jerusalem, and suffer many things of the elders and chief priests and scribes, and be killed, and be raised again the third day.
[22] Then Peter took him, and began to rebuke him, saying, Be it far from thee, Lord: this shall not be unto thee.
[23] But he turned, and said unto Peter, Get thee behind me, Satan: thou art an offence unto me: for thou savourest not the things that be of God, but those that be of men.
Isaiah 53:1, 8 KJV
[1] Who hath believed our report? and to whom is the arm of the Lord revealed?
[8] He was taken from prison and from judgment: and who shall declare his generation? for he was cut off out of the land of the living: for the transgression of my people was he stricken.
Isaiah 53:5 KJV
[5] But he was wounded for our transgressions, he was bruised for our iniquities: the chastisement of our peace was upon him; and with his stripes we are healed.
1 Peter 2:24 KJV
[24] Who his own self bare our sins in his own body on the tree, that we, being dead to sins, should live unto righteousness: by whose stripes ye were healed.
Proverbs 10:22 KJV
[22] The blessing of the Lord , it maketh rich, and he addeth no sorrow with it.
Matthew 6:31-33 KJV
[31] Therefore take no thought, saying, What shall we eat? or, What shall we drink? or, Wherewithal shall we be clothed?
[32] (For after all these things do the Gentiles seek:) for your heavenly Father knoweth that ye have need of all these things.
[33] But seek ye first the kingdom of God, and his righteousness; and all these things shall be added unto you.
Mark 11:23-24 KJV
[23] For verily I say unto you, That whosoever shall say unto this mountain, Be thou removed, and be thou cast into the sea; and shall not doubt in his heart, but shall believe that those things which he saith shall come to pass; he shall have whatsoever he saith.
[24] Therefore I say unto you, What things soever ye desire, when ye pray, believe that ye receive them , and ye shall have them.
Mark 9:23 KJV
[23] Jesus said unto him, If thou canst believe, all things are possible to him that believeth.
James 1:6-7 KJV
[6] But let him ask in faith, nothing wavering. For he that wavereth is like a wave of the sea driven with the wind and tossed.
[7] For let not that man think that he shall receive any thing of the Lord.
Podcast: Download (Duration: 12:23 — 14.2MB)